"Jaune"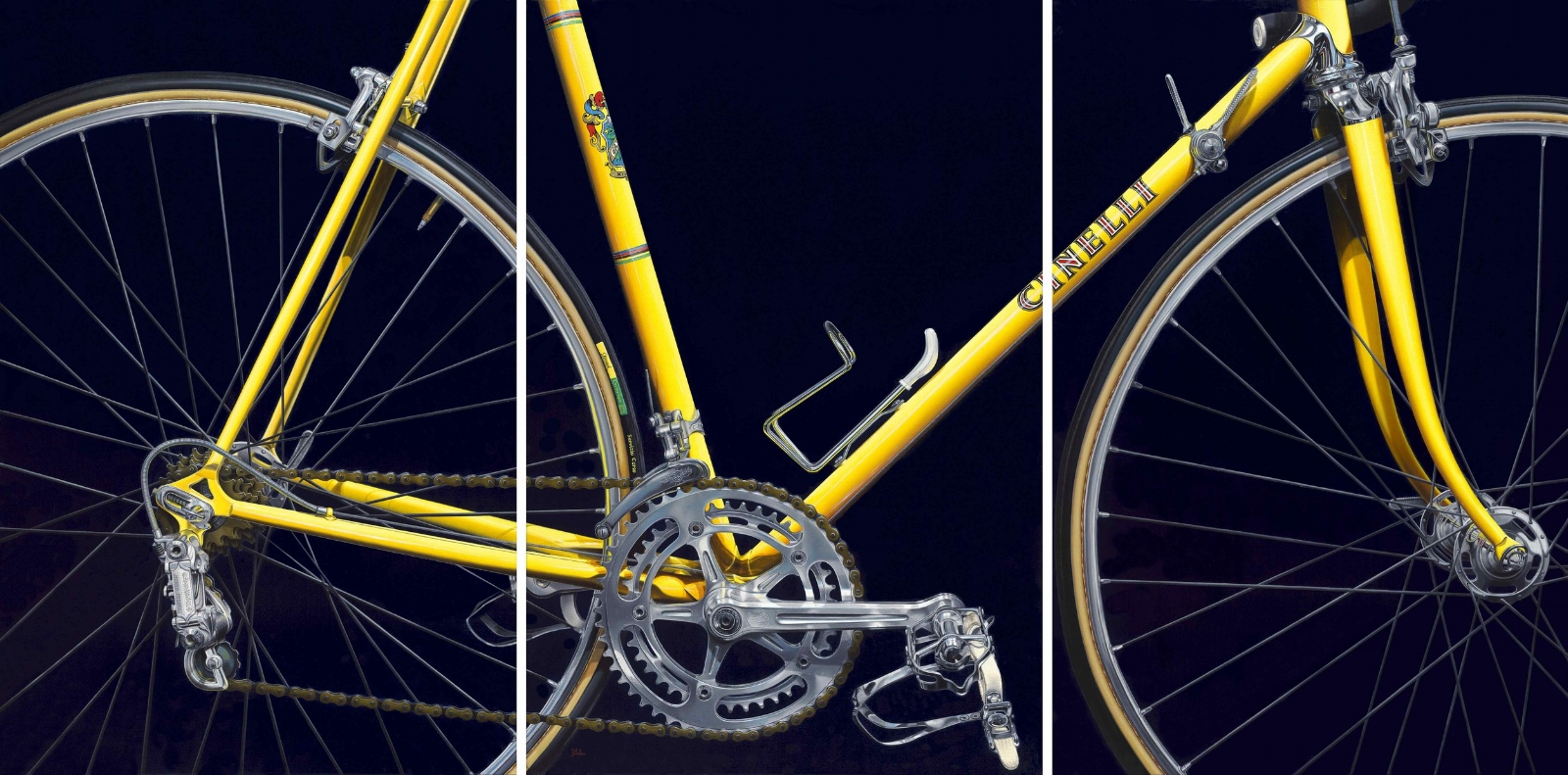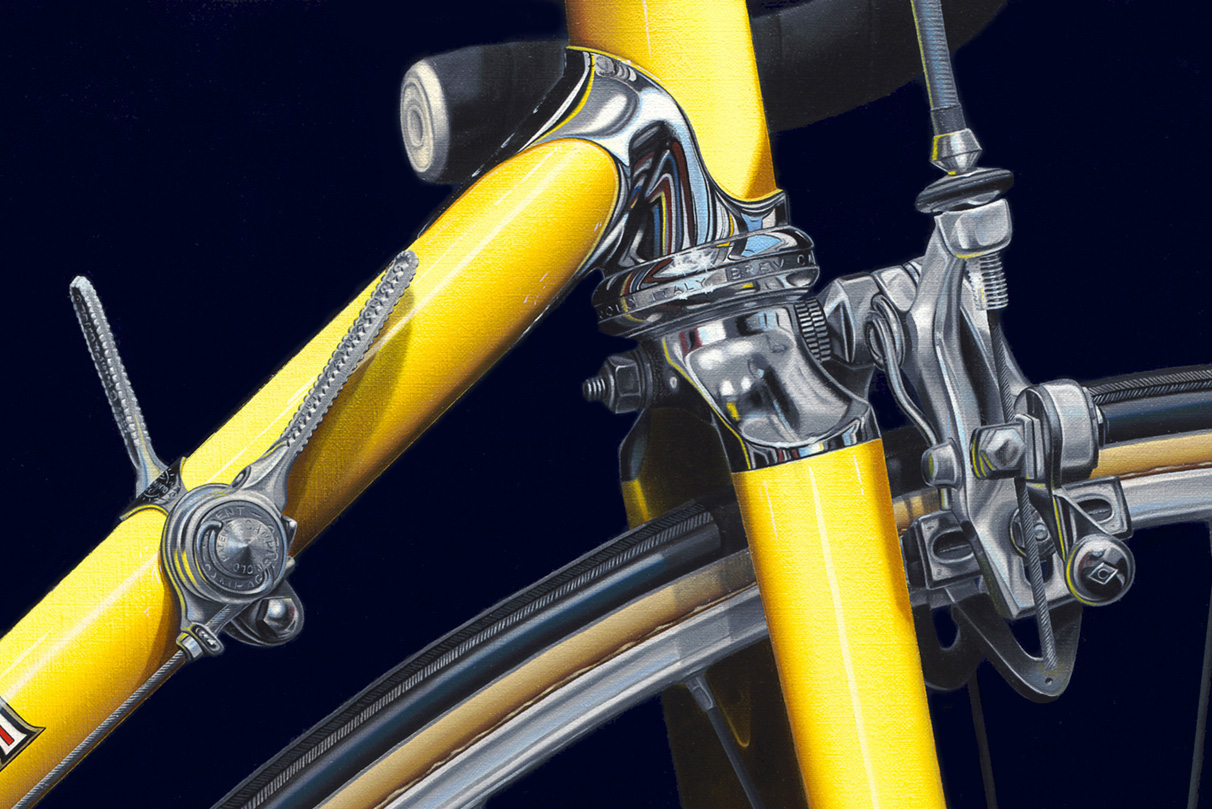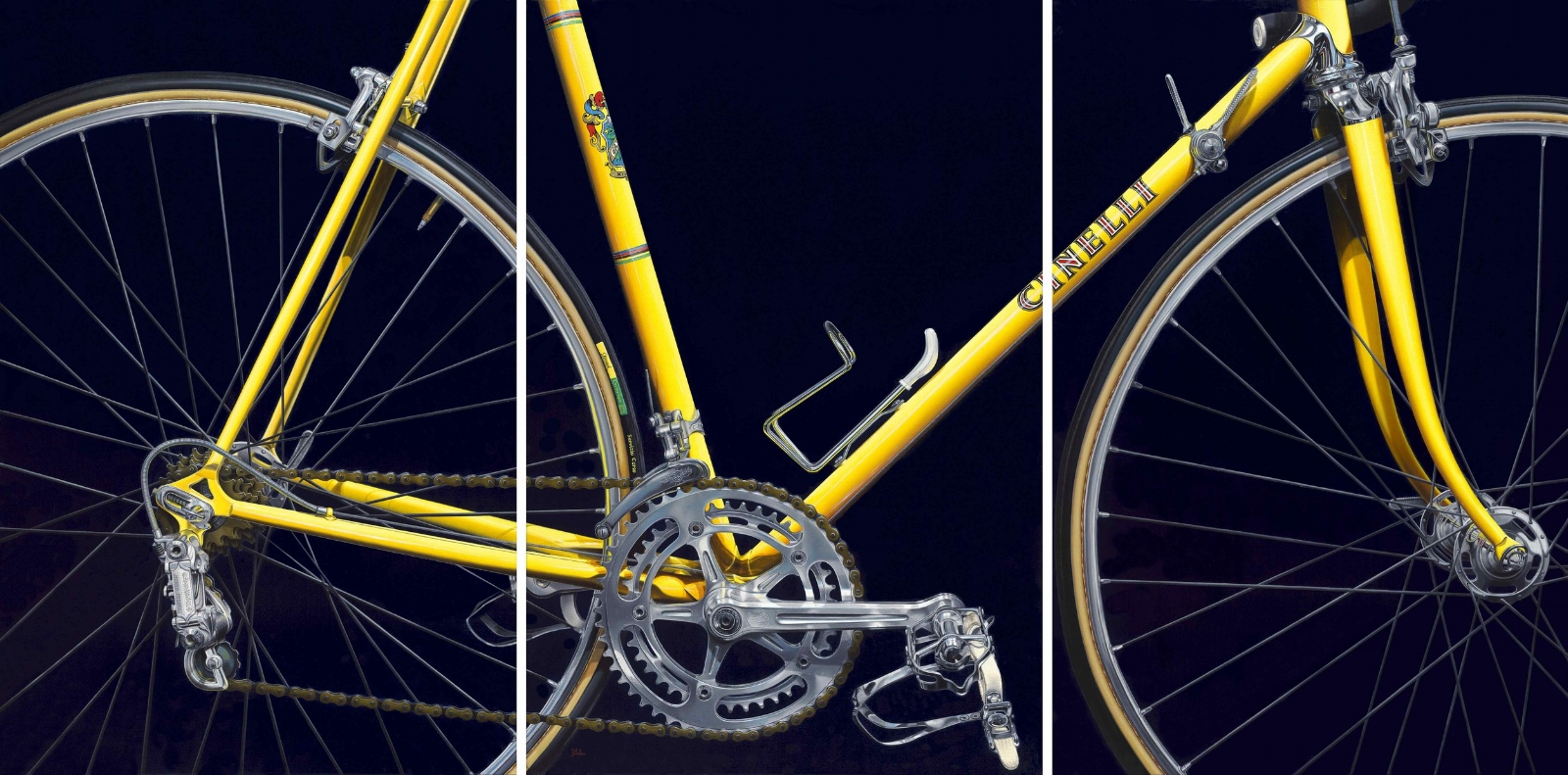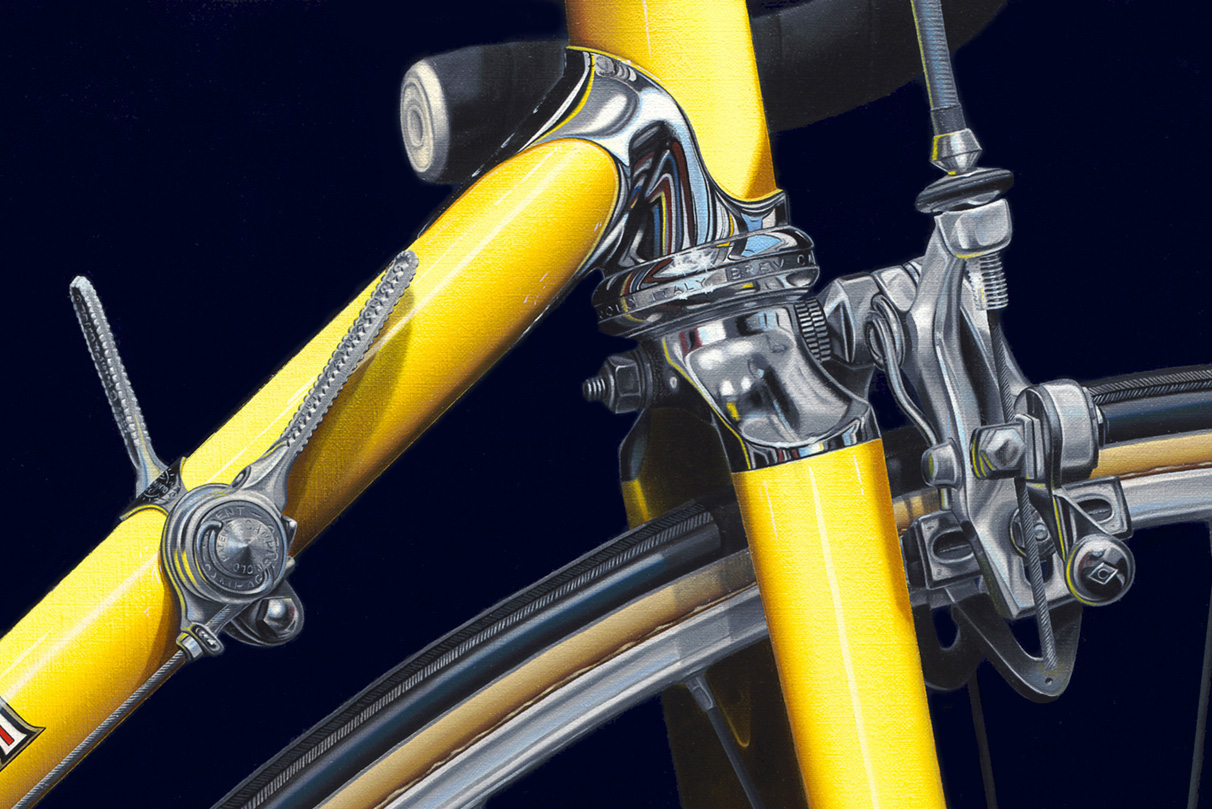 "Jaune"
Giclée Paper Print
Own a piece of history with a limited edition giclée of Greg LeMond's prized first race bike, the Cinelli.
Each limited edition print is numbered and signed by Greg LeMond and the artist, Nickalas Blades. A certificate of authenticity (COA) will also accompany each print with the corresponding print number and the signatures of both Greg LeMond and Nickalas Blades.
Paper Prints:
Paper prints are printed on Hahnemühle German Etching™ paper, 310gsm. This heavy weight paper has a lush texture and look. It's superior quality allows for crisp details and vibrant color saturation. Each paper print is printed on a single sheet and presented as a triptych (see main painting image to the left).
Paper Size and Edition Size:
Reduced size paper print, 20 5/8" x 42" (printed on a single sheet at 23 1/2" x 44"). Signed by Greg LeMond and the artist. Certificate of Authenticity included. Edition size 60.
Paper Options:
Unframed option: Single print in protective plastic sleeve. Price: $450.00
Framed option: Single print framed in 1" white frame, no matting, w/ glass. Price: $650.00
***Shipping & Handling times: Please allow 1-2 weeks for U.S. delivery and 2-3 weeks for international orders. Thank you.***
**Notice to international buyers: Due to oversize shipping of the framed paper print, a charge of $535.00 USD will be applied. There is no oversize charge for the unframed paper print, only standard international postage rates.**